Sponsors
North County
Lead
The UC Santa Barbara Alumni Association is a volunteer-led organization that seeks to build mutually beneficial relationships with our alumni for the purpose of promoting philanthropy, mobilizing for advocacy and providing opportunities for service to UCSB. Incorporated in 1965 as a nonprofit corporation of the state of California, the Association is overseen by a 30-member, policy-setting board of directors.
The Association's programs include awards that honor academic and career achievement and university service, a quarterly magazine, a summer family vacation camp, scholarship program, regional alumni events, alumni advocacy, and Mosher Alumni House.
Every year, thousands of alumni from every walk of life (and from around the globe) give something back to UC Santa Barbara by mentoring current students, participating in the annual All Gaucho Reunion, making financial donations, serving on alumni committees, or becoming active in regional alumni events.
Mosher Alumni House, called the "cornerstone of the campus," provides a permanent place where alumni can highlight their achievements as they foster connections to the next generation of alumni.
alumni.ucsb.edu
---

Established in 1973, the UC Santa Barbara Foundation is a non-profit, public-benefit corporation organized to raise, accept, and administer private gifts and grants to UC Santa Barbara. By joining forces with the professional, business, and academic worlds, the Foundation serves in a leadership role to increase private support for University programs. It generates moneys for those areas of need at UC Santa Barbara that cannot be met by state funds.
As UC Santa Barbara has continued to grow in academic prominence, the Foundation's role has become more critical in encouraging private gifts to supplement the University's traditional sources of funding.
The UC Santa Barbara Foundation is pleased to serve as a sponsor of the UCSB Economic Forecast Project. The EFP is an exemplar for community service programs that benefit both the private, public and non-profit sectors of our local economy through the development of comprehensive economic data and unbiased analysis of that data.
Business Associate

Nestled in the heart of the Central Coast, business opportunity is growing in Lompoc. Recent development ranges from the residential sector, and across the commercial, medical, retail and industrial industries. Over the past few years, Lompoc has truly cultivated an environment that caters to a diverse and expanding medical industry, a vibrant tourism and wine industry, and a supportive community for growth in the educational sector as well.
In addition, the retail and restaurant industry has expanded over the last year to include top fast casual eats such as The Habit, Blaze Pizza, and Blenders in the Grass. The Hilton Garden Inn recently opened this past year, which features 156 guest rooms and an on-site farm-to-table restaurant and bar. May new local restaurants have opened which feature a wide range of types of cuisine; adding a variety of dining options to our locals and tourists.
Healthcare has reached new heights with the opening of the Lompoc Radiation Oncology Center in 2016. The facility offers low and high-energy machines for a variety of cancer treatment. Recently, the Community Health Care Center broke ground on a $15 million facility slated to open in 2020. Once opened, it will have 50 medical rooms for a variety of medical services. From a technological perspective, VAFB provides Lompoc with a public/private dynamic including the Department of Defense, NASA, and Space X. Lompoc is home to DenMat's world headquarters, Raytheon, and Robertson Dental Lab, to name a few top manufacturing and technological companies.
The city annexed land located on the northern portion of the city limit, which will provide additional residential growth opportunities. The Summit View Housing Development will include 44 units, attracting approximately 130 new residents. Additionally, The Towbes Group is moving forward with plans for a 460-home project.
Businesses in need of space can find a home in Lompoc. One of the sites available for a build-to-suit space can be found in a 40-acre business/industrial park. For site selection assistance, business liaison services, pre-development meetings, utility rate incentives, or loan information, please contact the Community Development Department where business-friendly staff ensures businesses are priority.
Jasmine McGinty
Development Programs Specialist
City of Lompoc
805.875.8226
j_mcginty@ci.lompoc.ca.us
---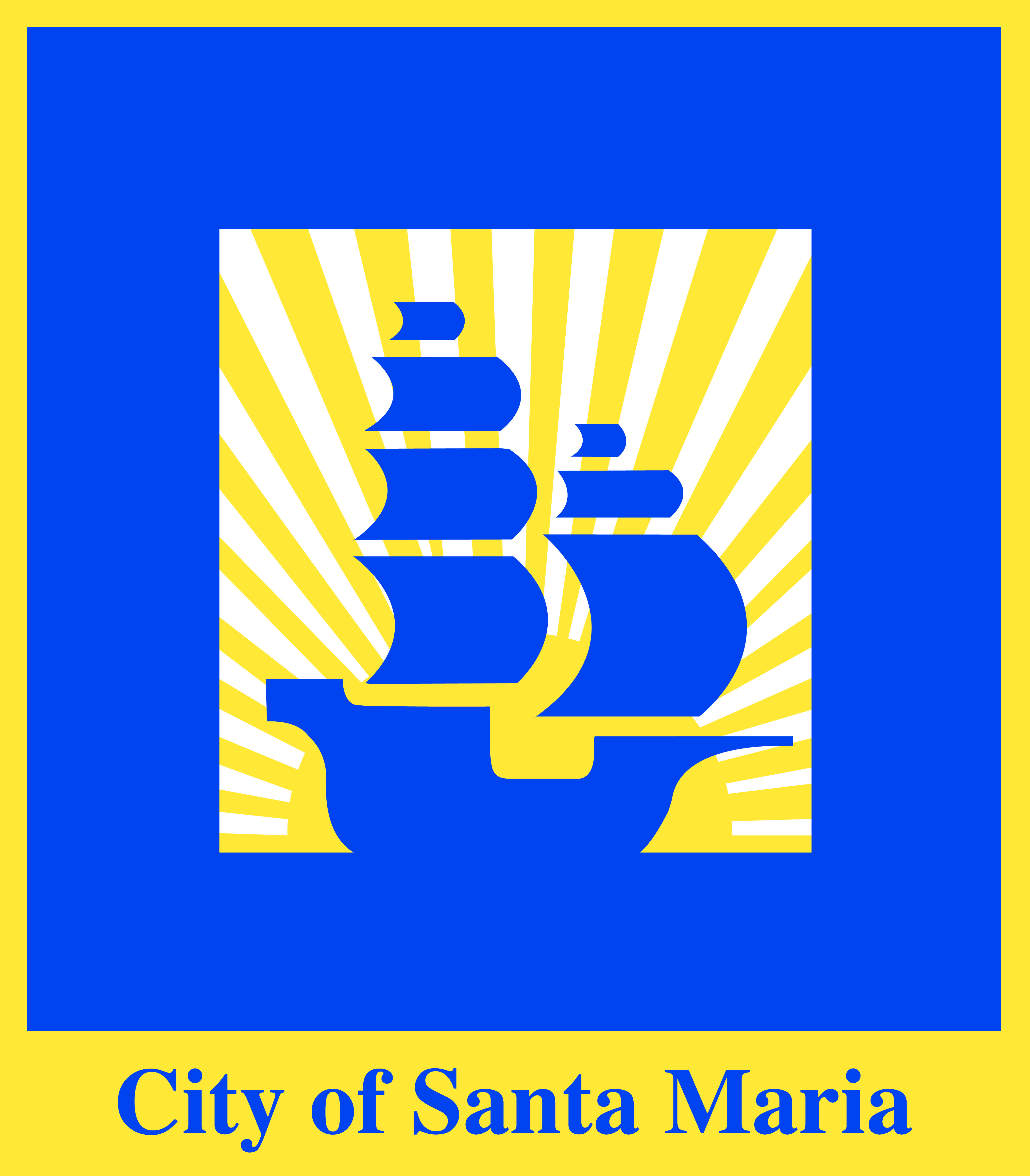 The business-friendly, award-winning, "All America City" of Santa Maria is home to many companies and more than 108,000 residents who enjoy this slice of California's beautiful Central Coast. Businesses in need of more space, a ready workforce, numerous customers, a moderate cost of living, and state-of-the-art technology find it all in Santa Maria. The community is known for its can-do spirit of cooperation. The City government provides many programs and services, and also is proactive and accessible.
Santa Maria has a diverse economy based on a healthy combination of commercial and manufacturing development, agriculture, education, health care, retail trade, tourism, oil production, the local public airport, and nearby Vandenberg Air Force Base. Agriculture remains a major industry with many sophisticated infrastructure expansions such as advanced hydroponic greenhouses and large produce coolers.
Santa Marians and shoppers across the region are embracing the new Enos Ranch center with a Costco, Lowe's, Dick's, and many more retailers and restaurants. Toyota and Honda are building new dealerships there. Nearby, a new public elementary school is taking shape, and so are hundreds of new apartments. The new $25 million corporate headquarters of CoastHills Credit Union is along Highway 101 and Betteravia Road. Inside this new building, A.T. Still University of Health Sciences is preparing to open with up to 100 medical students. They will undergo an approximately two-year program en route to becoming physicians assistants. The nonprofit university has long-term plans to expand in Santa Maria. Elsewhere, new hotels and businesses are taking shape. The City has the Town Center West and Town Center East (the mall), and is implementing improvements to its downtown.
Economic development efforts are emphasizing the City-owned fiber optics infrastructure and the availability of carrier-grade high-speed internet services. Businesses also are encouraged to use the City's state-of-the-art regional data center, securely housed within its modern Police headquarters building.
New and existing employers are assisted by the City, the Santa Maria Valley Chamber of Commerce, and the Santa Maria Public Airport. We invite you to learn more online at the City's website, www.cityofsantamaria.org, at the Chamber's website, www.santamaria.com. Explore the area's value for vacations and leisure pursuits at https://santamariavalley.com, and discover more services and opportunities at the Santa Maria Public Airport website, www.santamariaairport.com.
The City provides a full range of municipal services including police and fire protection, street maintenance, public transportation, recreation, parks, library, water, wastewater, refuse and recycling services, planning, building, safety services - and more. The City government is one of the community's top employers.
The 2018 voter-approved Measure U sales tax extension is maintaining and enhancing City service levels. Santa Maria is hiring more police officers and firefighters to boost public safety, and improve youth services and the community's quality of life.
The City is investing in new technologies for its departments. Using its 700 megahertz frequency radio system, coupled with its geographic location between San Francisco and Los Angeles, Santa Maria is better able to help other Central Coast-based agencies upgrade their radio and public communications systems.
Each year Santa Maria hosts the famous Elks Rodeo and Parade, welcomes thousands of people to the Santa Barbara County Fair, as well as entertains families at summer concerts in the park and the family-friendly Downtown Fridays held March through September. People enjoy the world famous Santa Maria style tri-tip barbecues, the renowned PCPA Theater, succulent strawberries and world-class wine country.
The City is recognized with national, state, and local awards. Santa Maria was named as an "All-America City" in 1998 by one of the nation's oldest and most respected community recognition programs. The designation honors the way people care for their community and take responsibility for their future, recognizing partnerships and progress, creativity, and collaboration, perseverance, and pride. The City has earned five prestigious statewide recognition awards for innovative programs to improve the quality of life in the most effective manner possible; and other awards for its leadership and collaborative spirit in long-range water issues, law enforcement assistance, and other municipal operations.
---

Founded in 1983, Pacific Premier Bank® is headquartered in Irvine, California, serving businesses and consumers throughout Santa Barbara and the United States. With approximately $11.5 billion in total assets*, we're one of the strongest-performing, diversified, and fastest-growing community banks in the nation. Our commitment to providing unparalleled client service, supporting the businesses and individuals in the communities we serve, and enhancing shareholder value drives everything we do.
We have the strength and performance** to meet your business banking and commercial lending needs.
Ranked as one of America's Best Banks by Forbes (2019)** 5-Star Rating from BauerFinancial – Recommended for 51 consecutive quarters (2018) Fortune's 100 Fastest Growing Companies (2017 - 2018) S&P Global Market Intelligence – A Top-Performing Community Bank (2015 - 2017)
We offer a full array of banking products and services for commercial businesses, nonprofit organizations, and consumers. In addition, we have specific market sector expertise in: * Commercial Banking * Commercial Real Estate Lending * SBA Financing * Franchise Capital * HOA & Property Management * Specialty Deposits * Agribusiness
We know that when our clients do well, we do well. And it is our focus every day to find new opportunities for our clients to grow and succeed.
Visit us at ppbi.com and follow us on LinkedIn.
Member FDIC
*Pacific Premier Bancorp, Inc. as of 12/31/2018.**Pacific Premier Bank is a wholly owned subsidiary of Pacific Premier Bancorp, Inc. From Forbes.com, Jan 16, 2019 © 2019 Forbes. All rights reserved. Used by permission and protected by the Copyright Laws of the United States. The printing, copying, redistribution, or retransmission of this Content without express written permission is prohibited.
---

Located adjacent to the Santa Maria Public Airport and convenient to the Santa Maria Airport Business Park, the newly renovated Radisson Hotel Santa Maria is the smart accommodation choice for your next visit.  Allow our experienced, professional staff to make your vacation or business travel convenient and comfortable at the Radisson Hotel.
---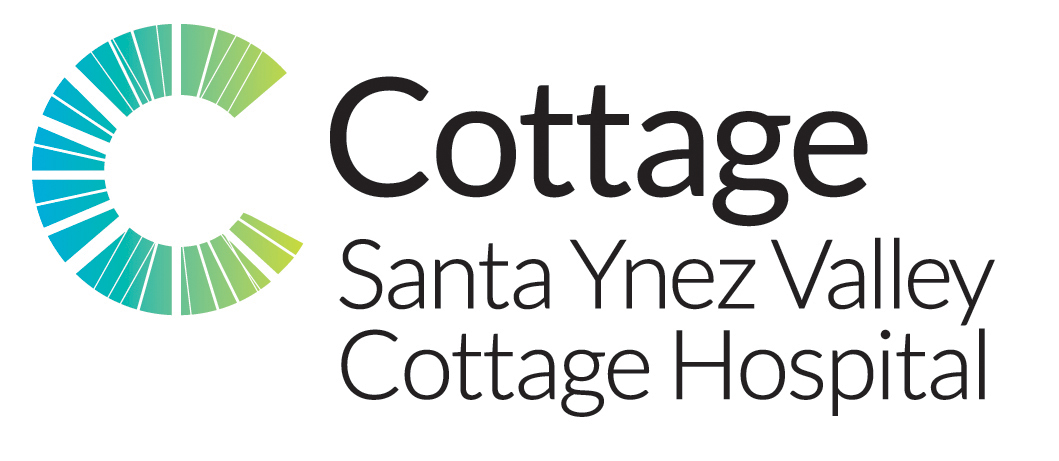 Founded in 1964, the not-for-profit Santa Ynez Valley Cottage Hospital (SYVCH) provides high quality inpatient care, outpatient surgical services, comprehensive inpatient and outpatient imaging (including MRI, CT, digital mammography, ultrasound, X-ray), on-site laboratory, cardiopulmonary rehabilitation, physicians specialty clinic and 24-hour emergency services to the community.
SYVCH is a California designated rural acute care hospital and certified by Medicare as a Critical Access Hospital (CAH). The limited size and short stay length of CAHs such as SYVCH encourage a focus on providing local emergency, inpatient and outpatient care. SYVCH facilitates efficient transfers to other facilities for vital services not offered locally. Additionally, SYVCH offers quality local care after intense stay in a tertiary hospital by enabling patients to get care near their families and primary care providers.
SYVCH is part of not-for-profit Cottage Health, the leader in providing advanced medical care to the Central Coast region. The Cottage Health medical staff is comprised of more than 700 physicians, many with subspecialties typically found only at university medical centers. For more information on SYVCH, call 805-688-6431 or visit www.cottagehealth.org/syvch.
Corporate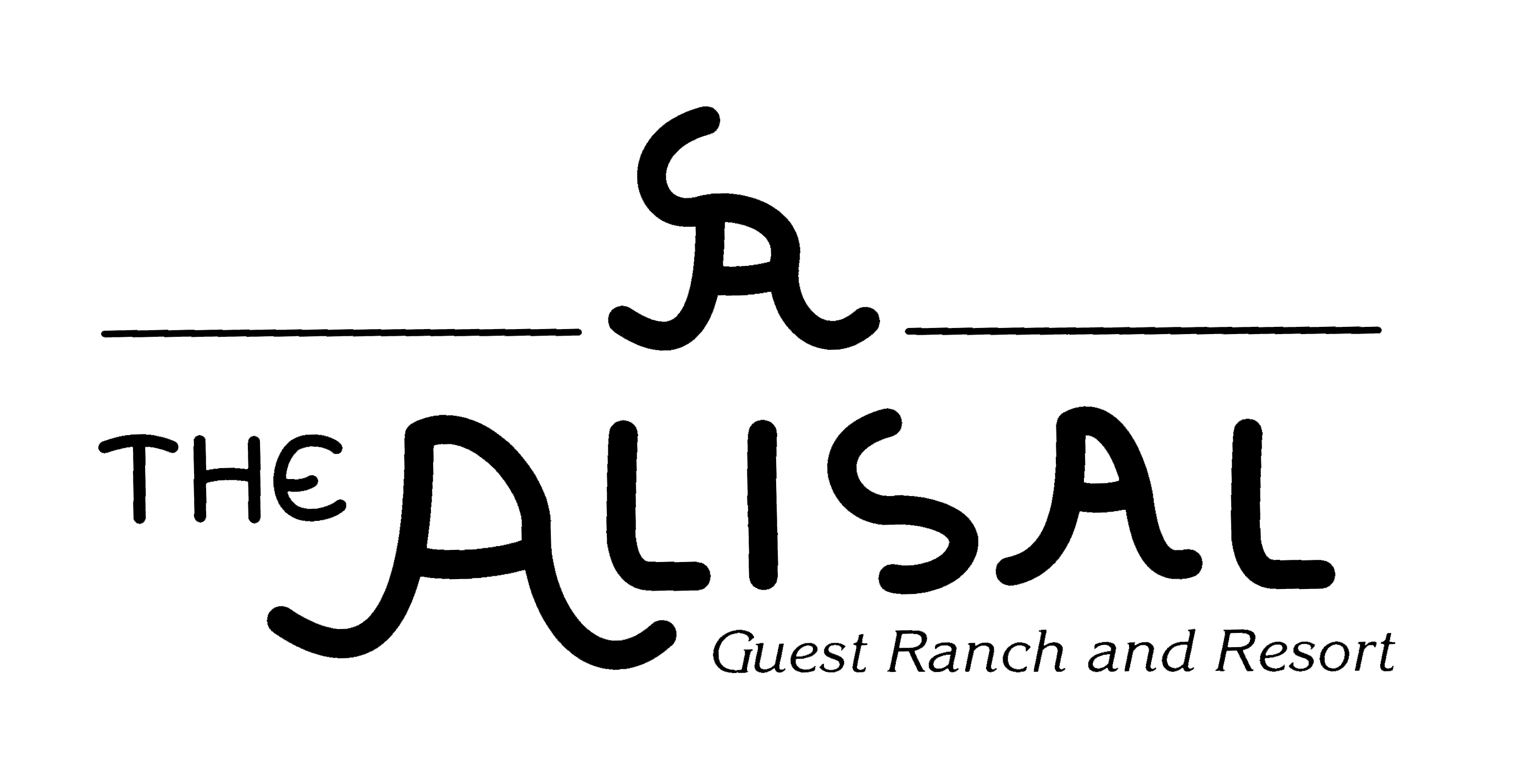 A secluded jewel tucked into California's famed Santa Ynez Valley, our 10,000-acre ranch melds the spirit of the Old West with the seductive charms of today's most relaxing resorts. Drive 30 minutes north of Santa Barbara and you'll find Alisal Guest Ranch & Resort's 50 miles of riding trails, 100-acre spring-fed lake, two 18-hole championship golf courses, tennis courts, pool, spa, western-themed accommodations, fine dining, and endless ways to unplug and unwind.
---

As certified public accountants and advisors, our clients depend on us for answers to their business and investment decisions. That's why we depend on the UCSB Economic Forecast Project to deliver sound, reliable information regarding our local economy and prospects for the future. We're proud to join other business leaders in our community in supporting the Project.
With specializations in taxation, accounting and auditing, and business and estate planning, our diverse client roster includes manufacturers, wineries, real estate professionals, retailers and investors. We have special expertise in agricultural operations and winery and vineyard operations. It's the sum of working with all these industries that gives us valuable insight into the state and health of our local economy.
Partners Tammy Vogsland, Stephen Palmer, Matthew Watson, Mike Sgobba and Heather Gauld along with our entire staff, are committed to supporting the financial prosperity of our clients by providing exceptional service and comprehensive tax, accounting and business advice. By helping our clients achieve financial success, we're working to build a future for our clients and our community as well. Our expertise and experience allows our clients to plan for tomorrow.
Direct web link: www.cdcpa.com
---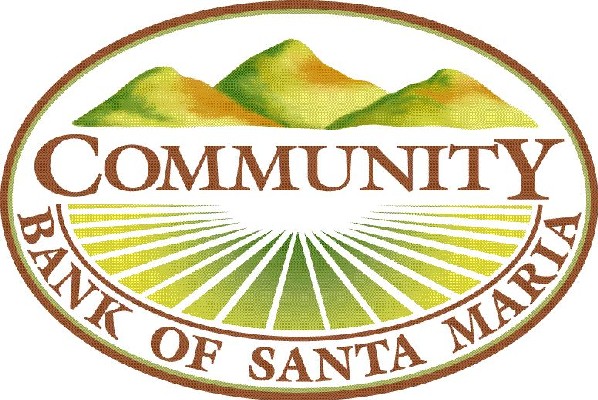 Santa Maria has a long history of local banking, and that tradition continued with the opening of Community Bank of Santa Maria on March 1, 2001. Our mission is to provide personal banking and local decision making to the people of Santa Maria and the surrounding areas. Everyone at Community Bank of Santa Maria, from the Board of Directors to our Teller staff, are individuals of integrity, character, and a diversity of backgrounds. We all live, work and play where you do, which makes us uniquely positioned to understand your needs. Further, all our staff are decision makers. Whether you need a loan approval or help with a problem, our staff are able to respond quickly. We invite you to come in to one of our offices and experience for yourself what 'Santa Maria Style' Banking® is all about. Community Bank of Santa Maria . . . where the coffee and the smiles are always on!
---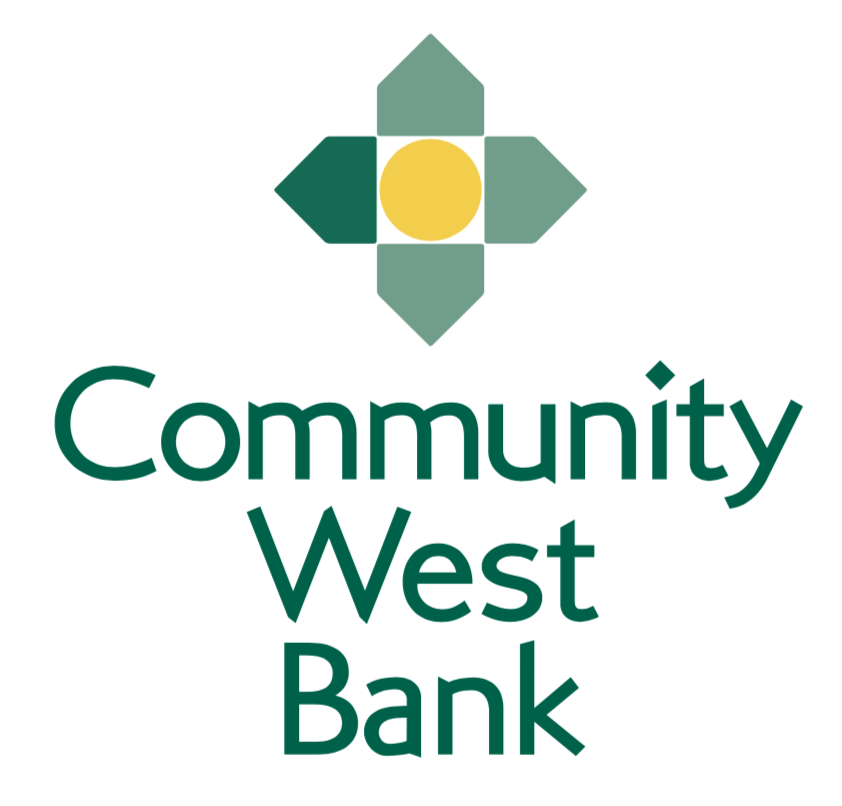 At Community West Bank, we believe that local deposits should be put to work locally, making loans to businesses, families and non-profits in your community. As a locally owned and managed business bank on California's Central Coast, we appreciate the opportunity to serve you. Our community bankers offer the financing, treasury management services and trusted advice to put your business on a better route to success.
From revolving lines of credit, term loans and commercial real estate financing, to agribusiness financing, equipment loans and SBA loans, we offer the right financing solutions for local businesses. Our clients tell us that immediate access to decision makers, flexible financing and rapid turnaround are some of the reasons they choose to do business with Community West Bank.
With full-service branch offices from Paso Robles to Ventura County, including our Santa Maria office at 122 East Betteravia Road, we offer the complete range of services and capabilities that you would expect from a full-service financial institution, provided with the personal service that sets us apart from larger banks. Check us out at CommunityWestBank.com.
---

Marian Regional Medical Center in Santa Maria, California, is a technologically advanced, 191-bed facility that provides safe, quality care to the communities it serves. Marian has been a recipient of the Healthgrades Distinguished Hospital Award for Clinical Excellence and was also named among the Top 10% in the Nation for Critical Care. Marian is designated a STEMI Receiving Center in Santa Barbara County, and is designated a Level III Trauma Center, and has achieved prestigious designation as a Primary Stroke Center by the Joint Commission for advanced, comprehensive care for stroke patients. Our cancer care program is accredited by the American College of Surgeons' Commission on Cancer, and our campus houses a comprehensive perinatology/neonatology program, providing specialized care to the tiniest of patients. Marian is a member of Dignity Health Central Coast, which also includes Arroyo Grande Community Hospital, French Hospital Medical Center, St. John's Regional Medical Center, and St. John's Pleasant Valley. Dignity Health Central Coast is an integrated network of top quality hospitals, physicians from the most prestigious medical schools, and comprehensive outpatient services including primary care offices, premier ambulatory surgery centers, technologically-advanced laboratories and imaging centers and a full service home health agency; all recognized for quality, safety and service. Each hospital is supported by an active philanthropic Foundation to help meet the growing health care needs of our communities. Learn more: dignityhealth.org/marianregional.
---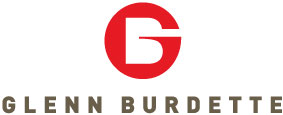 Glenn Burdette is the leading certified public accounting firm on California's Central Coast. While our roots go back to 1965, we are always thinking ahead. We are proud to join other local business leaders in supporting the Economic Forecast Project.
We are comprised of more than 50 certified professionals and over 85 total employees, serving clients from three offices in Santa Maria, San Luis Obispo and Paso Robles. We are small enough to offer highly personalized service, but also large enough to offer unmatched versatility and expertise. We go beyond tax planning, filling out forms and auditing. We advise clients about their current financial situation and prepare them for a better future, helping them retain more of their earnings along the way. In addition, as the first CPA firm in California to become employee owned, we have a uniquely vested interest in providing our clients with remarkable service.
www.glennburdette.com
---

KIRK & SIMAS is a full service law firm committed to bringing the highest quality legal services to California's Central Coast.
The firm holds the prestigious "AV Preeminent (5 of 5)" rating under Martindale-Hubbell's Peer Review Program. Under the program, attorneys throughout the Central Coast region rate each other on both technical proficiency and ethical standards. "AV Preeminent" is the highest rating that can be earned.
The quality of service is guaranteed by the firm's commitment to a solid foundation of traditional legal education and broad practical experience. It is enhanced by the latest in technological research tools and continuing education for both its attorneys and support staff.
KIRK & SIMAS is honored to represent substantial public and private entities on the Central Coast in real estate acquisitions, land use permit processing, general civil litigation matters, business related disputes, management-oriented employment law matters, and estate planning and estate administration.
---

McCarty Davis Commercial Real Estate is strategically located in downtown San Luis Obispo at 641 Higuera Street in the heart of the central coast of California, serving both San Luis Obispo and Santa Barbara Counties.
Being a full service brokerage, McCarty Davis has expertise in all fields of commercial real estate (sales and leasing of retail, office, industrial and investment properties). In addition to this fundamental expertise, they also have a thorough understanding of land entitlement issues and the development process. With this expert knowledge, McCarty Davis has been called upon to handle specialty properties, such as, agricultural/industrial related assets, residential subdivisions, investment and hospitality properties.
McCarty Davis is proud of its ability to consistently perform at a high level year after year. This pattern of success is based on having established relationships with individual clients, as well as corporate and institutional accounts, who appreciate competent, professional, results-oriented representation.
www.McCartyDavis.com
---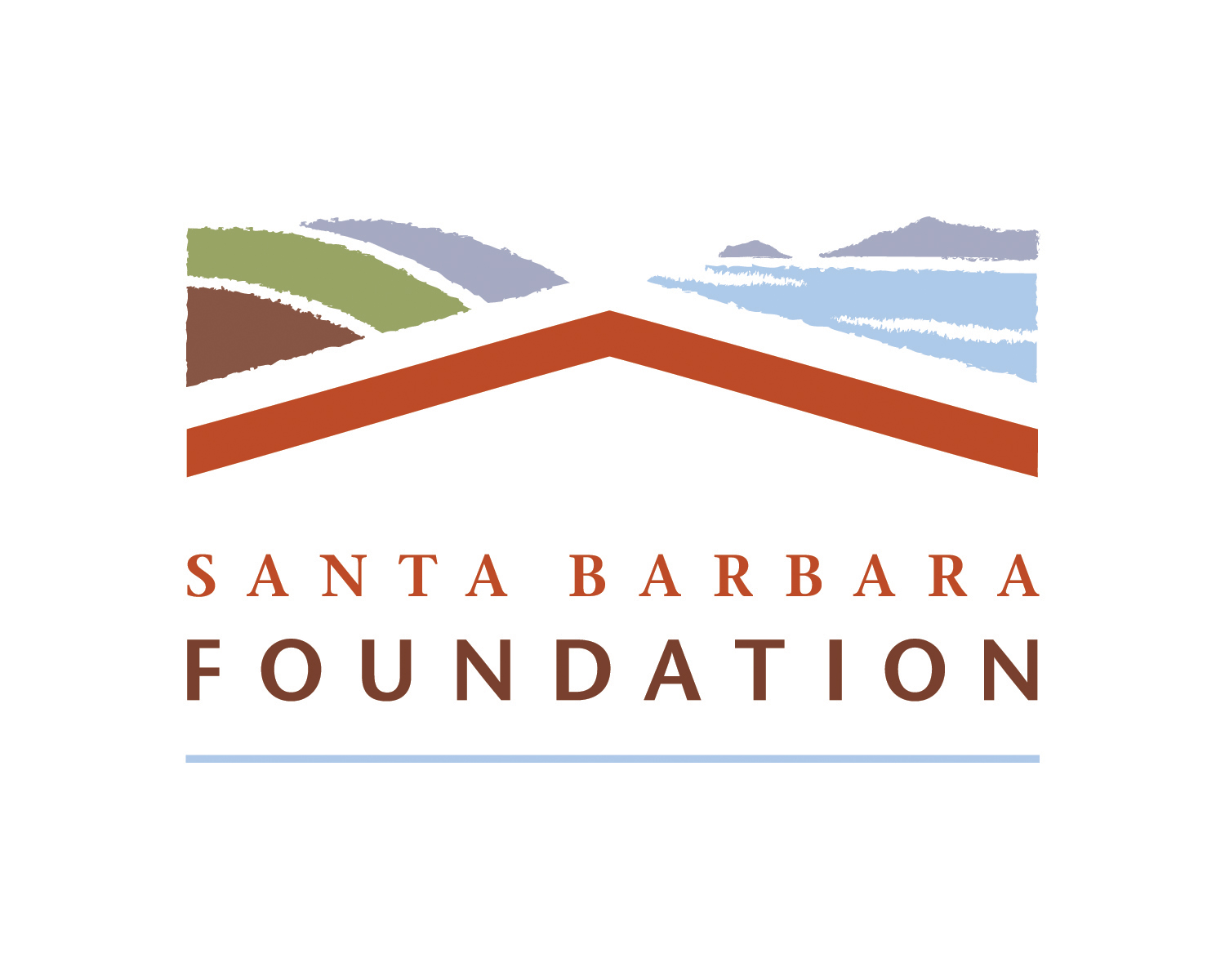 The Santa Barbara Foundation was established in 1928 by Max Fleischmann and a forward thinking group who wanted to enrich the lives of people from Santa Maria to Carpinteria. For more than 90 years, the Santa Barbara Foundation has been a center of civic activity, a vibrant expression of its engaged citizenry, a solver of problems, a partner in philanthropy, and a critical supporter of community organizations and efforts.
The Foundation's work has benefited countless nonprofit organizations and essential community projects across Santa Barbara County. As we have grown, our goals have remained the same – turning dollars and ideas into community impact. Today, thanks to the unwavering generosity of our community, our assets have grown to exceed $500 million, which reinforces our role as the largest grant maker in our county, distributing more that $30 million in charitable grants in 2018.
The Mission of the Santa Barbara Foundation is to mobilize collective wisdom and philanthropic capital to build empathetic, inclusive and resilient communities. To learn more please visit: SBFoundation.org.
---

Urban Planning Concepts, Inc. (UPC) was founded in 1987 in Santa Barbara County to meet the ever-increasing challenges of the land use planning process.  UPC, along with its subsidiary, Rural Planning Services (RPS), has become a leading land use planning firm serving a diversity of clients ranging from residential, commercial, and agricultural users to government agencies throughout California. UPC/RPS provides a full range of land use planning services with considerable knowledge of federal, state and local land use regulations enabling the firm to successfully guide projects through the permit process. UPC/RPS has established a working relationship with governmental agencies and leaders at the local, state, and federal levels.   UPC/RPS can take your project from conception through construction. The high level of planning expertise and ability to "view" a project through a governmental permitting lens enables UPC/RPS to anticipate issues and to proactively formulate solutions during the design process.  UPC/RPS is frequently retained to serve as overall project manager requiring the coordination of consultants. UPC/RPS maintains ongoing relationships with a variety of engineering, surveying, architectural, legal, and natural resources sciences professionals to compile a development team best suited for your project which will efficiently move your project through the permitting process.   Whether it is a residential, commercial, industrial, or agricultural project, UPC/RPS has the expertise and ability to see your project through the complex maze of government permitting in a timely and cost efficient manner.